Get Help Now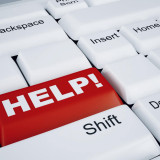 For your convenience you may chat instantly with a computer specialist by clicking the green link at the bottom right section of any page on our website!
Our on-line chat service is available;
Monday – Friday:        9:00 am – 5:30 pm
Saturday:                             9:00 am – 1:00 pm
Sunday:                                 -CLOSED-
If there is no green link, no agent is currently available for assistance.  In that case please feel free to go to our Contact Us page and call or e-mail us.